The National Self Build & Renovation Centre (NSBRC) is the UK's only permanent exhibition centre dedicated to self building or improving your home. The centre holds 3 shows each year, plus courses and workshops, which aim to inspire and educate those looking to start a major home improvement project.
The Challenge
We've worked with the NSBRC for over six years on their marketing, with a focus on increasing awareness and booking numbers for their three yearly shows. Our aim is to continue to grow the NSBRC's audience through a variety of different methods and strengthen their approach to digital marketing across the business. Money was being spent on Google Ads but without tracking conversions or having an understanding of how the activity influenced bookings. This meant success was measured in ad clicks and not bookings. This, coupled with their broad targeting methods and account structure meant it was hard to determine what was working effectively.
The Solution
Taking a multichannel approach, we focused our efforts on email marketing, social media and PPC advertising to cover a broader spectrum than the NSBRC were previously targeting. We've worked to improve all aspects of the centre's digital marketing, establishing clear measurable objectives and using data to inform our decisions. We adopted a hands-on, data-driven approach, which included conversion tracking, new account structure for easier management, and adjusted campaign targeting.
Over the years we've built upon this work by continuously refining and adapting our approach to achieve the best results possible. When Covid caused a show to be cancelled, digital marketing continued to drive bookings for the remaining shows, as well as being a key tool for promoting the virtual shows which took place amid the Government's restrictions.
We gradually phased out display ads, as our research showed that search campaigns were far more effective at driving bookings, and we introduced social marketing with the Meta pixel installed to help structure campaigns. Along with our remarketing tactics across social media and search, these campaigns led to 315 bookings with a CPA of £6.16 in 2020, which was a very strong result, particularly during such a tough year.
The Outcome
We've helped to evolve the NSBRC's approach to digital marketing for the long term, and the team now feel confident and comfortable to invest more in digital channels.
Despite a tricky couple of years with many of the shows at the centre being cancelled due to Covid, shows that did run retained a solid level of performance and helped to drive much needed bookings. We were also able to test and refine these channels as a way to promote a series of new online events, and these events performed so well that they are now part of the centre's regular schedule. So important are these events that a new website has been developed to better reflect the nature of NSBRC's work.
There's plenty more planned for NSBRC going forward, with increased investment in content marketing to continue the client's digital transformation. From basic paid advertising with no clear measure of success and a heavy reliance on email to a new website, hosting online events and paid ad campaigns that deliver on clear business objectives, NSBRC can look forward to an exciting future.
The Team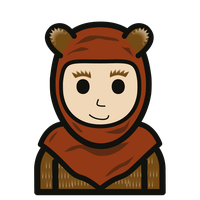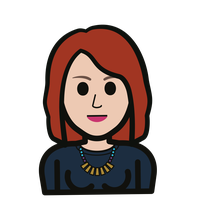 Katie Smith
Social Media and Content Manager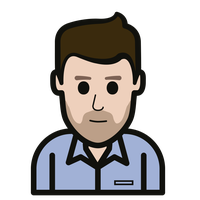 Neil Hannam
Search Marketing Manager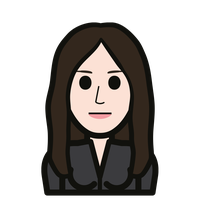 Steph Brown
Social Media and Content Manager