Helping British Gypsum launch a new fast-setting plaster to meet customer demand and further enhance their reputation as market leaders and innovators.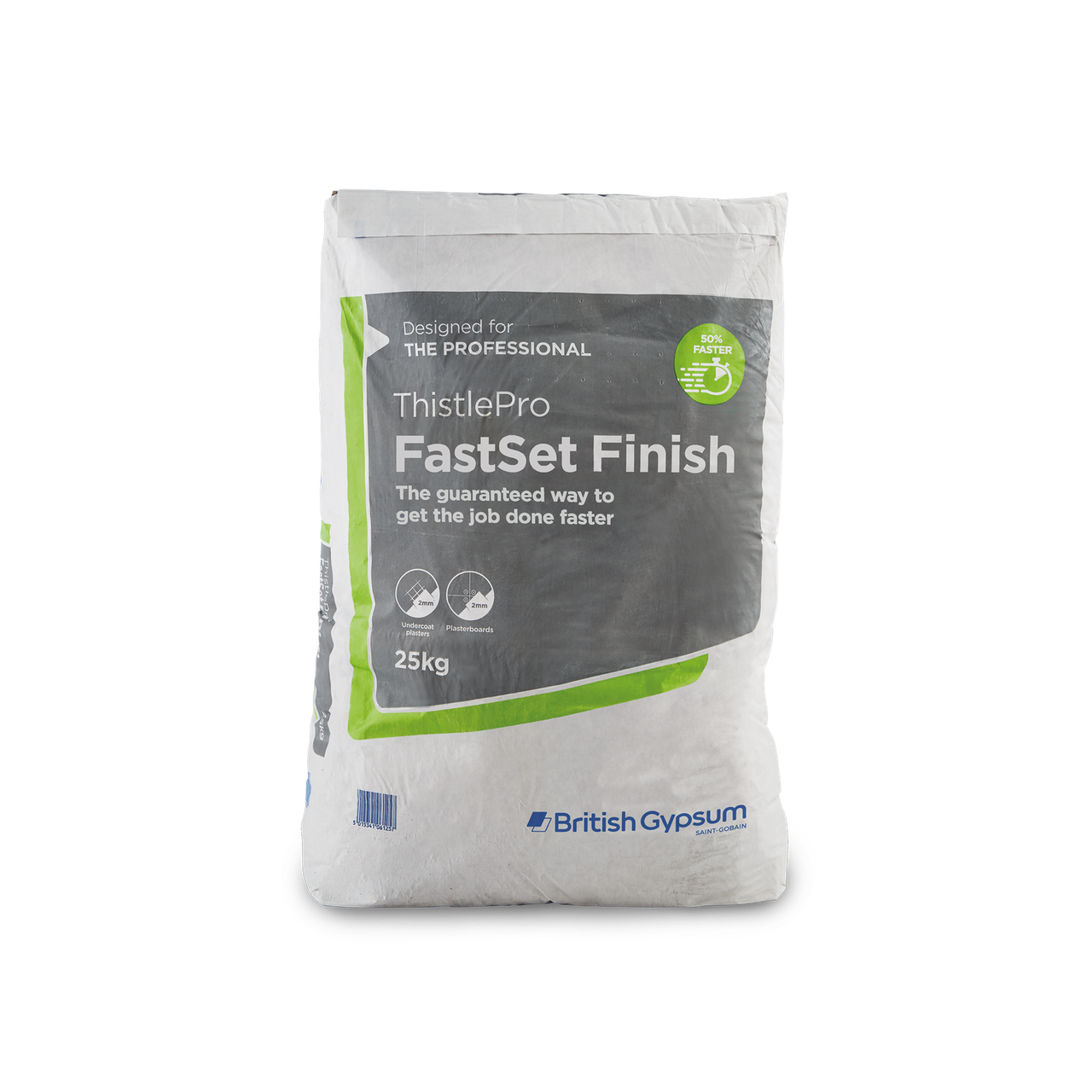 The Challenge
As a leader in the construction industry, British Gypsum's products are seen as the gold standard for plastering and drylining. This means that every product launch comes with very high expectations.
British Gypsum's ThistlePro FastSet Finish plaster is unique to the industry, setting 50% faster than standard plaster to help installers finish their work quicker, get more done in a day and earn more money. We were tasked with developing the social media campaign strategy for the product launch.
There were three parts to the challenge: we needed to announce the launch of the product, drive awareness of the benefits and continue to create and develop the loyal customer base that British Gypsum has earned over the years.
The Solution
We developed, wrote and distributed social media content across British Gypsum's chosen platforms; LinkedIn, Facebook, Twitter and Instagram. The content was delivered through a combination of paid activity and strategic placements, including targeting plasterers on a national and regional basis.
We created artwork to support these posts and demonstrate the benefits of ThistlePro FastSet Finish, driving users to their website to find their nearest stockist. We also trailed geographical campaigns tailored to the user's location, and video testimonials were used to provide further promotion across social media.
The Outcome
The announcement of the product's launch was a huge success, driving one million impressions and 18,000 landing page views. We also generated a clear uplift in stockist searches to assist users in finding the new product.
We also received awards recognition! The campaign was shortlisted for Best Product Launch and Best Low-Budget Campaign at the Construction Marketing Awards 2022.
Working with British Gypsum sees us take on wide-ranging campaigns for product launches, business developments and much more. It was wonderful to see the FastSet product launch do so well, and we're already busy working on multiple campaigns for British Gypsum's upcoming plans.
"The launch of ThistlePro FastSet Finish was another key milestone for British Gypsum with very high expectations both internally and externally, and RKH helped us meet those expectations and more thanks to their detailed strategy and carefully planned delivery. We are very pleased with the results, and we're excited to apply what we've learned to our campaigns going forwards."
Lorraine Price, Head of Marketing - British Gypsum